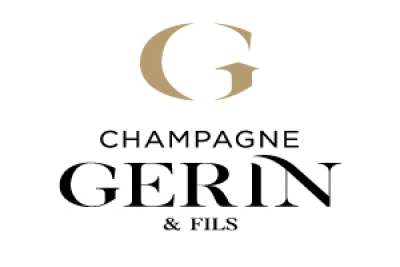 Champagne Comtesse Gérin
9 RUE GALLICE
51200 EPERNAY
+33 3 26 56 18 91
Contact email
Champagne Comtesse Gérin
House
From a wine maker family located to the Mountain of Reims, vinifying 5 hectares 30 which are a whole estate and marketing 150.000 bottles per year. For 3 years, the Domaine was bought by two people who are passionate by wine worlds and already working with Domaine de la Madrague (Côte de Provence).

It's under the impulsivity of Philippe Gantois, director of the winery, that cuvees of Comtesse Gerin affirm themselves, like chmpagnes of the most prestigious tables of the gourmet cuisine and the highest institutions of French Government.

He makes well-balanced and delicate champagne with a well-balanced control of dosages while keeping the respect of vineyard's oil. Mixing authenticy and modernity, constantly for feeling's perfection, Comtesse Gerin's champagnes are vinified in thermoregulated inox tanks and oak barrels.
Wines
Champagne COMTESSE GERIN is a story combining know-how, men and patience... In order to let express the aromas complexity. Blending of major grape varieties of champagne in clay-limestone soils. The assembling of this 3 grapes varieties bring. This cuvee will match perfectly from aperitif to dessert, for your ceremonies or parties.
Attendees to Champagne Lounge
Champagne Lounge 2019
Champagne Lounge 2020
ALCOHOL ABUSE IS DANGEROUS FOR HEALTH, CONSUME WITH MODERATION.