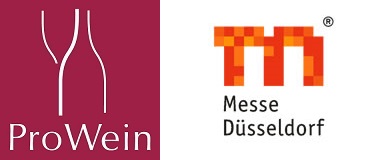 ProWein Dusseldorf :
ProWein is the world's leading trade fair for wine and spirits, the largest industry meeting for professionals from viticulture, production, trade and gastronomy.
Specialists in the international wine and spirits sector will be met by more than 6,871 exhibitors from 64 nations, including all relevant winegrowing regions of the world – a total of 300 – plus a selection of some 400 spirits specialities.
Messe Dusseldorf Group :
In 1947, the North West German Exhibition Society (Nord West Deutsche Ausstellungsgesellschaft mbH - NOWEA) was founded in Dusseldorf with initially 4800 m² of exhibition area. The first German show after World War II was held there, the German Press Fair ("Deutsche Presseausstellung") gathered 207,000 visitors in Düsseldorf.
70 years later, Messe Düsseldorf is one of the five largest trade fair organizers in the world. Nearly 50 trade fairs are organized in Düsseldorf among which 23 are positioned as a reference event in their market. Düsseldorf welcomes more than 1.5 million visitors every year.
Messe Düsseldorf Group has over 900 employees and a network of 75 representative offices and 8 subsidiaries (Russia, China - Shanghai & Hong Kong, Singapore, India, Japan and USA) covering 139 countries. The group offers to exhibitors, visitors, institutions and media players a privileged relationship and a complete service worldwide.