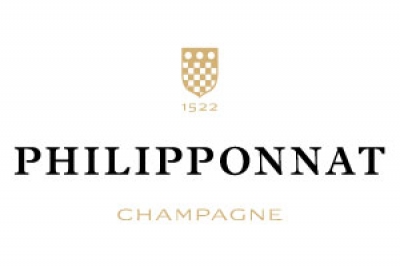 Champagne Philipponnat
13, rue du Pont
51160 Ay Champagne France
+33 3 26 56 92 00
Contact email
Champagne Philipponnat
House
"La Champagne au Coeur

(Champagne in our Hearts)

is our House's motto.

La Champagne au Coeur,

because we have been rooted here for five centuries,

over sixteen generations.

La Champagne au Coeur,

because we hail from the very heart of the Champagne region,

the birthplace of Champagne,

between Ay and Mareuil-sur-Ay.

La Champagne au Coeur,

because it is our lifelong passion.

- Charles Philipponnat, Chairman

"
Wines
Philipponnat crafts its wines using exclusively first press juice from the finest grapes, mainly from Premier and Grand Cru plots, and is committed to harvesting grapes when they reach greater maturity than the average in the Champagne wine-growing region. A portion of the wines is fermented or matured in casks, which is exceptional for Champagne; aging in wood gives them greater complexity without in any way coarsening them. With a distinctive style that does not yield to trends, the House produces a range of Champagnes which are, first and foremost, wines: flavourful, powerful and well-balanced. Their aromatic intensity (a particular characteristic of Pinot Noir) provides a common thread; freshness and minerality gives them their structure. This perfect balance between intensity and freshness is maintained with a low dosage.
Attendees to Champagne Lounge
Champagne Lounge 2018
Champagne Lounge 2019
Champagne Lounge 2020
ALCOHOL ABUSE IS DANGEROUS FOR HEALTH, CONSUME WITH MODERATION.