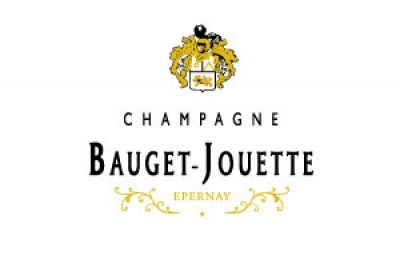 Champagne Bauget-Jouette
1, rue Champfleury
51200 Epernay France

Contact email
Champagne Bauget-Jouette
House
Over five generations since 1822, our winemakers have built up a real heritage: 13 hectares spread over the best Champagne terroirs: Epernay's southern slopes, Côte des Blancs and the Marne Valley, included 9 classified villages. Our vineyards use the Champagne production methods and are planted with the traditional grape varieties: Chardonnay (50%), Pinot Noir (10%) and Pinot Meunier (40%). Champagne Bauget-Jouette is vinified in our cellars in Epernay, the Champagne capital. It then matures at a constant temperature (11°C) in our cellars, which were dug out of the chalk to a depth of 27 metres in the 18th century.
Wines
Our vineyards are made up of 37 parcels aged between 15 and 47 years. Through its history, terroir and the attention we have given it, each of these parcels, such as the "Le Bignart", "Le Cloître" and "Les Grimprets", has developed its own specific character. We take great care of our land in order to extract its full potential and protect our heritage by practising integrated viticulture and re-treating all our effluents. Our Champagne is produced with care, intelligence and commitment from vineyard to cellar. We get the best out of our grapes to offer you and harmonious, complex, elaborate Champagne. With its elegant colour and effervescence, each wine reveals a sophisticated combination of aromas and delivers its own expression of our terroir. Champagne Bauget-Jouette is made with taste for your satisfaction.
Attendees to Champagne Lounge
Champagne Lounge Japan 2018
ALCOHOL ABUSE IS DANGEROUS FOR HEALTH, CONSUME WITH MODERATION.