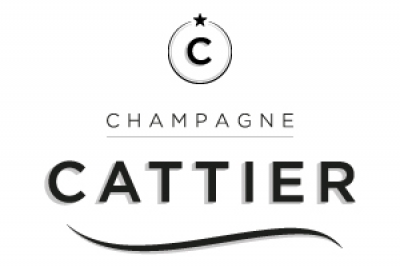 Champagne Cattier
6-11 rue Dom Pérignon
51500 Chigny les Roses France
+33 3 26 03 42 11
Contact email
Champagne Cattier
House
Cattier is and has been an independant family champagne House for 13 generations. Our House produces its champagne from grapes to bubbles in a traditional and creative style always aiming for exceptional quality.
Our know-how is based on the respect of mother Earth. We nurture and work 33 hectares of mostly Premier Cru vineyards with the highest sustainability standards (Haute Valeur Environnemental - Level 3).
Our vineyard is situated in the heart of the prestigious Montagne de Reims. At the center of our land, lies our crown jewel: the Clos du Moulin.
This 2.2 ha parcel is one of the historical clos of champagne. This wall protected vineyard is cultivated with utmost precision thanks to the work of farm horses.
Each year we sell approximately 800 000 bottles in 45 countries around the world.
Wines
The style of our "cuvées" is quite naturally the result of our Premiers Crus vineyards. These precious grapes have two major characteristics: fruitiness and generosity.
Our very typical fruity style is both expressive and elegant. It is our Pinot Meunier which best reveals this characteristic.
Generosity and strength are two other characteristics of our wines. During tastings our champagnes offer, at first, a fresh attack, then the fruitiness expression builds up while the champagne intensifies on the palate.
We have always cultivated these characteristics which now qualify the personality of our champagnes.
Attendees to Champagne Lounge
Champagne Lounge 2018
Champagne Lounge 2019
Champagne Lounge 2020
Champagne Lounge Asia Singapour 2018
Champagne Lounge China 2018
ALCOHOL ABUSE IS DANGEROUS FOR HEALTH, CONSUME WITH MODERATION.