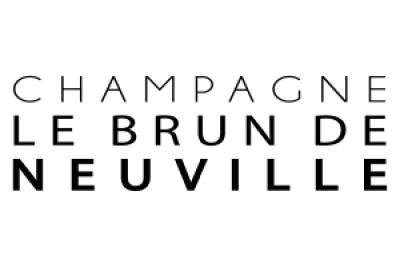 Champagne Le Brun De Neuville
Route de Chantemerle
51260 Bethon France
+33 3 26 80 48 43
Contact email
Champagne Le Brun De Neuville
House
Since its foundation, Le Brun de Neuville has built itself around a history of families of winegrowers with a common desire to equip themselves with effective tools.
Their knowledge combined with the rich product of their Terroir enables them to produce Champagnes of the highest quality.
The Maison's vineyard of 150 hectares spreads over the undulating and chalky slopes of the Sezannais, south of the Marne. The vines which are essentially Chardonnay are mostly over 40 years old.
Wines
Champagne Le Brun de Neuville offers a full range of elegant and generous Champagnes. The emblematic Chardonnay, planted in the majority in our vineyards, shows its finesse and delicacy in our 4 different ranges of Champagne :
TRADITION
MILLESIME
AUTHENTIQUE
LADY DE N.
Attendees to Champagne Lounge
Champagne Lounge 2018
Champagne Lounge 2019
Champagne Lounge 2020
ALCOHOL ABUSE IS DANGEROUS FOR HEALTH, CONSUME WITH MODERATION.