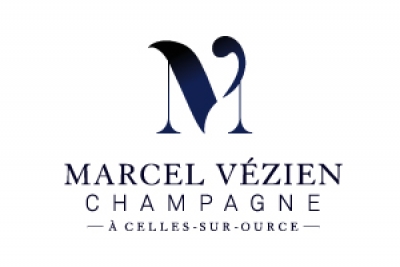 Champagne Marcel Vézien
Cideo Distribution SARL
51160 Ay France
+33 3 26 54 66 39
Contact email
Champagne Marcel Vézien
House
"Nurture the House Spirit"
Established in Celles-sur-Ource singe 1956, Champagne Marcel Vézien is owned by Jean-Pierre Vézien (4th generation) and his wife Marie-José. He aims to share its passion and its story through its champagnes and attempt to « Nurture the house Spirit ». Marcel VEZIEN champagnes are a testimony of a rich patrimony, conbining history, culture and festivities. The range present cuvees with long ageing, malolactic fermentation and Brut dosage. There is a peculiarity is one of their cuvees that insiders alone will detect... A Blanc de Blancs with a touch of Pinot Blanc blended to Chardonnay !
Wines
- L'illustre : 95 % Pinot Noir, 3 % Chardonnay, 2 % Pinot Meunier / Brut / Ageing 36 months
- Secret d'éclairés : atypical Blanc de Blancs 95 % Chardonnay, 5 % Pinot Blanc / Brut / Ageing 34 to 48 months
- Celles que j'aime : 100 % Pinot Noir / Rosé (blend) / Brut
Attendees to Champagne Lounge
ALCOHOL ABUSE IS DANGEROUS FOR HEALTH, CONSUME WITH MODERATION.